EXCLUSIVE DETAILS: Porn Actress Says Baseball Legend Lenny Dykstra Stiffed Her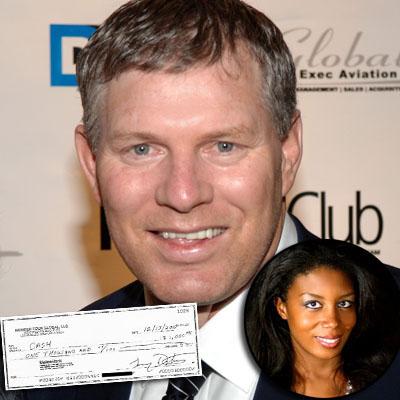 In a story reminiscent of Charlie Sheen's meltdown with Capri Anderson, adult film actress Monica Foster is claiming that retired baseball player-turned-businessman Lenny Dykstra wrote her "a bad check in the amount of $1000" for her companionship, RadarOnline.com has learned.
Foster uploaded a stinging YouTube video explaining her experience with the ex-New York Met, as well as a blog in which she posted a copy of the alleged bounced check with Dykstra's signature on it.
Article continues below advertisement
"I understand that working as an escort is an 'alternative lifestyle' occupation -- however I did not do anything wrong or illegal being that this man only paid me for my company and to have a few drinks with him."
EXCLUSIVE INTERVIEW: Charlie Sheen's Porn Star Capri Anderson 'Misguided', Her Dad Declares
Dykstra, who was nicknamed "Nails" for his reckless style of play, has had well-documented financial problems in recent years; Most notably, his lavish $18 million Thousand Oaks estate was foreclosed upon in the spring of 2009.