Exclusive
EXCLUSIVE INTERVIEW: Charlie Sheen's Porn Star Capri Anderson 'Misguided', Her Dad Declares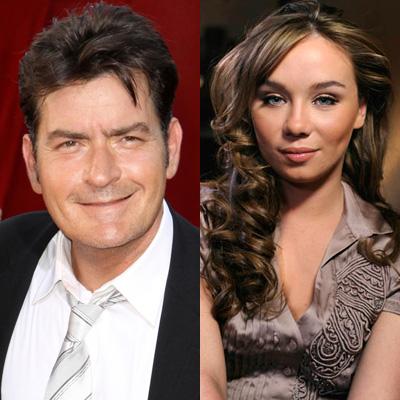 Charlie Sheen has an unlikely supporter!
As the petrified porn star who claimed Charlie Sheen tried to strangle her goes on a media blitz to announce her intent to sue the actor, the woman's own father has spoken out against her, declaring to RadarOnline.com she is "misguided".
"She's a misguided 22-year-old American girl," Paul Walsh told RadarOnline.com about his now infamous daughter, Christina Walsh, aka Capri Anderson.
Article continues below advertisement
Anderson also claims she was offered $20,000 "in a text message" to clam up about Sheen's drug-and-alcohol induced meltdown at New York's The Plaza Hotel last month.
She said she was paid $3,500 to escort him the Two and a Half Men star to dinner -- money the porn star says she still hasn't been paid.
"Shame goes with fame," the father told RadarOnline.com, a reference to his daughter's line of work.
Anderson now intends to file a criminal complaint against 45-year-old Hollywood wild man, legal sources have confirmed to RadarOnline.com.
"I'm reserving my judgment for later until we see what transpires from the lawyer," the dad said.
Paul said his daughter has stone-walled him since the incident with Sheen because "she doesn't want me to be talking until things get quieter."
He said he had been threatened if he revealed too much about Capri and her childhood, claiming he was told "they'd have his head" if he speaks out to the press.