Exclusive
EXCLUSIVE DETAILS: NeNe Leakes' Son & Girlfriend Expecting Child - Mom Livid!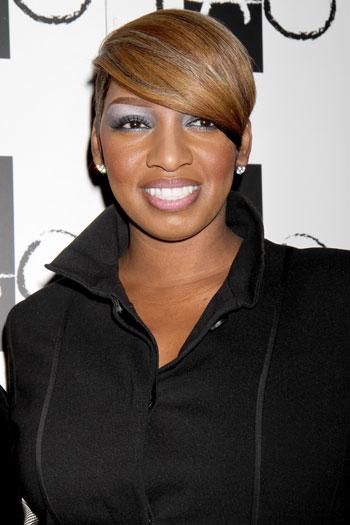 Real Housewives Of Atlanta diva NeNe Leakes "flipped-out" after she discovered that her troublesome son Bryson Bryant got his girlfriend pregnant, RadarOnline.com has exclusively learned.
What's more, she has demanded that Bryson's girlfriend take a paternity test because she's not convinced that the child is actually his!
MUGSHOT: NeNe Leakes's Son Bryson Bryant
Mother and son have endured a strained relationship after the 20-year-old was arrested in March, this year, while visiting an inmate at the Gwinnett County Jail in Atlanta.
Article continues below advertisement
Authorities discovered he was hiding marijuana when they nabbed him for failing to appear in court for a traffic violation.
Now vain NeNe is trying to come to terms with the news that she's going to be a grandmother at only 42!
"NeNe threw a 'real hissy fit' when she found out and she really laid-into Bryson," a source close to the family told RadarOnline.com.
"Not only does she hate the idea of becoming a grandmother in her forties she believes that she will be left picking-up the tab for the baby because her son still lives at home and does not have a steady income.
"Bryson is still dating the girl, who is a local from Atlanta, but by no means is it a steady and secure relationship.
VIDEO: The Atlanta Housewives Go Head-To-Head
"NeNe believes that neither of them is mature enough to be parents but it's understood that the girl is definitely going to have the baby."
It's not yet known if the real-life family drama will play out on the current series of Real Housewives Of Atlanta.
Article continues below advertisement
Already, NeNe is the centre of attention, having consulted high-powered divorce lawyer Randy Kessler about ending her 14-year marriage to her husband Gregg Leakes, who does not get along with Bryson whom she had with another man.
Leakes, who is originally from Queens, New York, reportedly met her current husband while she was working as a stripper called Silk at an Atlanta club.
The reality star - who also has another son, Brentt, with Leakes – once revealed: "I could make $500 off one guy just by turning him on."