Exclusive
EXCLUSIVE DETAILS & MUG SHOT: Tyler Perry Presses Charges Against Teenage Trespasser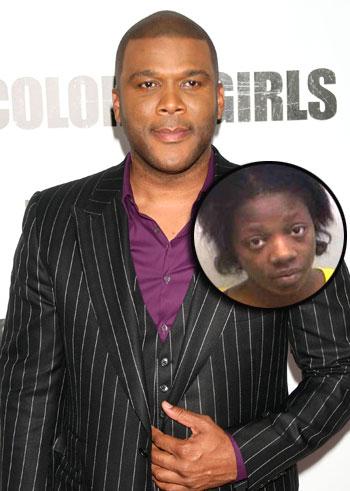 The Georgia home of actor and producer Tyler Perry was broken into last week and RadarOnline.com has exclusive details of the arrest and the mug shot of the teenage suspect.
According to a spokesman for the Atlanta Police Department, officers were dispatched to Perry's residence at 4:17am on December 23 after receiving a call for criminal trespass - Perry's security personnel had spotted three suspects climb through the bushes to get around the front gate.
Article continues below advertisement
Atlanta Police arrived at Perry's home and met with him and his security staff who told the officers they were watching security cameras when they saw the suspects enter the property without permission.
When one of Perry's security personnel attempted to confront the suspects, the four guard dogs stopped the suspects at the bridge where they then attempted to flee the scene – all but one got away.
Perry told officers that he wanted to press charges and the Atlanta Police arrested 18-year-old Chloe Ware and charged her with prowling and criminal trespass.