Tyler Perry Comes To The Rescue Of Great Grandmother Who Lost Home In Fire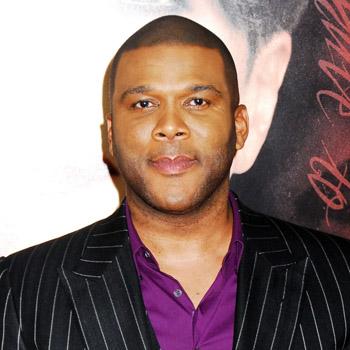 Just like Madea would have, Tyler Perry reached out to an 84-year-old great grandmother whose house burned to the ground in a vicious fire Tuesday. The Atlanta-based, producer/director/writer/actor and has offered to build the senior citizen a brand new house, RadarOnline.com has learned.
Rosa Lee Ransby, 88, and her 4-year-old great-granddaughter escaped the deadly blaze that turned her Coweta County home into ashes. She'd lived in the house for 40 years.
Article continues below advertisement
After seeing a distraught Ransby during a news report on Atlanta's WSBTV, Perry decided to step in a give the devastated family the ultimate Christmas gift.
"It's made my Christmas," Coweta Fire Chief Todd Moore told WSBTV. "I've been doing this a long time, seen a lot of bad things come and go but this is special."
The news station also reports that Perry is currently renting a home for Ransby to live in until her new house can be constructed. It is just a few doors down from where her home once stood.
Ransby's new home will be built on the same lot where her old one burned, with construction beginning in January.
RELATED STORIES:
Tyler Perry Candidly Discusses Past Physical, Sexual Abuse