Exclusive
EXCLUSIVE DETAILS & PHOTOS: Kate Gosselin Gets Salon Chic In NYC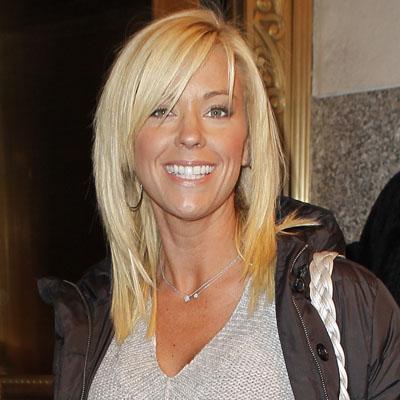 Even mothers of eight have to take a little time out of their busy schedule to get gorgeous!
Kate Gosselin took a break from the kids on Wednesday afternoon and headed over to the uber chic Ted Gibson Salon in New York City, where she spent five hours getting pampered by the celebrity hairdresser.
In addition to updating her color, Kate received an intensive La Brasiliana Keratin Treatment to smooth and straighten her blonde locks. The temporary straightening treatment isn't cheap -- the service starts at $450 plus consultation, and could cost up to $950 depending on the length.
Article continues below advertisement
When Kate finally walked out of the doors of the swanky salon, she looked she looked absolutely stunning with her stick straight and flyaway free hair.
Don't expect to see Kate with clean hair in the next few days! After receiving the expensive treatment, it's recommended that the hair isn't washed (or put in a ponytail!) for at least four days.
RELATED STORIES:
REAL OR FAKE? The Truth About Kate Gosselin's Boob Job Controversy