Exclusive
EXCLUSIVE: Carrie Prejean Is Having A Boy!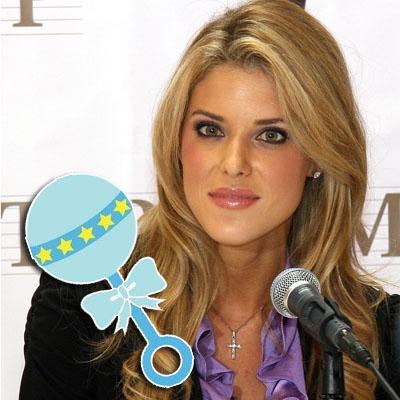 Controversial former beauty queen Carrie Prejean recently announced she and her husband Kyle Boller are expecting a baby and RadarOnline.com has exclusively learned it's a boy.
"Carrie is really happy about having a boy and becoming a mother," her lawyer Charles LiMandri told RadarOnline.com exclusively.
Prejean, 23, married pro quarterback Boller on July 2, 2010. Boller is a backup who has played in two games this season for the Oakland Raiders, including Sunday's loss.
Article continues below advertisement
Prejean shot to notoriety when she said she opposed same sex marriage during the Miss USA pageant in April 2009. The controversy continued when Donald Trump, owner of the pageant, backed the decision of the Miss California USA organizers to dethrone Carrie as Miss California USA.
As RadarOnline.com previously reported, eight sex tapes and more than 30 nude photos of Carrie surfaced during the scandal.
When the couple announced the pregnancy, Prejean's husband Boller said "I have the most beautiful pregnant wife ever, we are so in love and this was just the best news when we found out a couple of weeks ago."
The baby boy is due May 9, 2011, on Carrie's late grandmother Jeanette Coppola's birthday.
RELATED STORIES:
Carrie Prejean Says She's Expecting