Carrie Prejean Says She's Expecting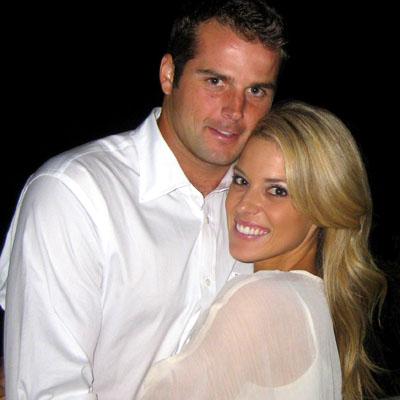 Former Miss California USA Carrie Prejean told Fox News she's expecting a child with her husband, NFL quarterback Kyle Boller, next spring.
"We are just so excited," Prejean told Fox News Wednesday. "I'm due in May on my grandmother's birthday. She recently passed away, so that's very special to us.
"I'm trying to stay healthy, but it has been tough. I've been getting night sickness," the 23-year-old beauty queen said. "We've started thinking about names, but we are keeping it to ourselves for right now. It has been fun looking at baby books."
Article continues below advertisement
Boller, largely considered a bust in football after Baltimore selected him with 19th overall pick in 2003, has bounced around between the Ravens, Rams and Raiders in his eight-year NFL career. He's overjoyed at the prospects of becoming a dad.
"I have the most beautiful pregnant wife ever, we are so in love and this was just the best news when we found out a couple of weeks ago," the 29-year-old passer said.