PHOTOS: Odd Couple -- Cher & Kathy Griffin Make Waves In Hawaii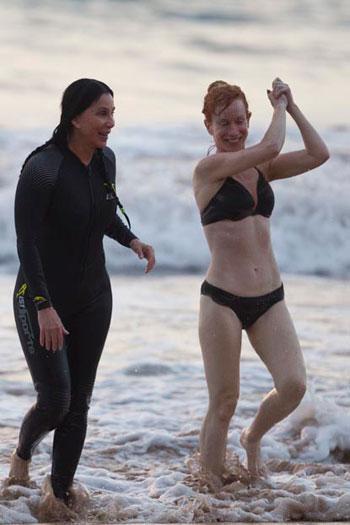 Look who's hitting the waves this holiday season in Hawaii: Cher and her good friend Kathy Griffin.
While Cher suited up to stay warm for her adventures in paddleboarding and looked like a pro with the oar, her pal Kathy wasn't worried about the temperature and instead showed off her rockin' bikini bod.
PHOTO: Kathy Griffin In A Bikini Saluting The Troops!
Cher shows no signs of slowing down at age 64 as these photos prove, perhaps providing inspiration for her pal Kathy, who just turned 50 this year!
Article continues below advertisement