Who Is Really Planning Prince William And Kate Middleton's Wedding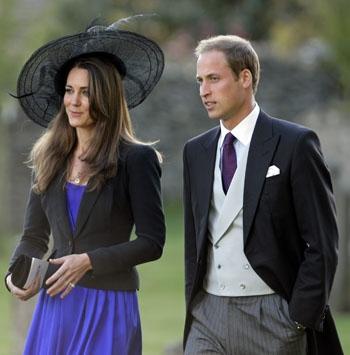 When it comes to a royal wedding, there is a lot more that goes into planning besides flower arrangements and whether to have an open bar.
RadarOnline.com gives a rundown on who will really plan this century's most talked-about nuptials between Kate Middleton and Prince William.
One thing that has marked William and Kate is their modern approach to things and the palace's allowance of their freedom to tailor their experiences to fit their needs. While security and protocol will be paramount, releases from the palace make it clear that the wedding will largely be based on the desires of Kate and William as much as those of the royal family and the public.
Article continues below advertisement
Despite the couple's looser-than-usual leash, the palace will continue to lend a steady hand of guidance. A spokesman for St James's Palace said William and Kate had given "clear direction" for dates and venues. "Our job is to consult with the relevant parties - the Queen, Duke of Edinburgh and the Middletons - and report back," he said.
RELATED STORIES:
Prince William And Kate Middleton's Wedding Will Be A Public Holiday