VIDEO: Tina Fey Honored With Mark Twain Prize; Thanks Governor Palin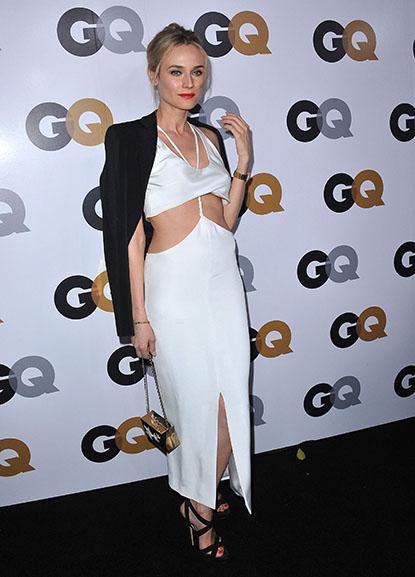 She's often considered the funniest woman in America - and now, Tina Fey has the coveted award to prove so.
Watch the video on RadarOnline.com
Celebs Support Tina Fey At Mark Twain Prize for American Humor
The Saturday Night Live alum - who not only created, but is the star of NBC's Emmy Award winning 30 Rock - accepted the 13th annual Mark Twain Prize for American Humor at the Kennedy Center Tuesday night in New York.
Article continues below advertisement
VIDEO: Taylor Swift Spoofs Twilight On SNL
"I would be a liar and an idiot if I didn't thank Sarah Palin for helping get me here tonight," the 40-year-old funnywoman said in her acceptance speech. "My partial resemblance and her crazy voice are the two luckiest things that have ever happened to me."
Fey literally stole the national spotlight two years ago with her hilarious spoof of Palin on SNL during the 2008 Presidential elections.
Fey is only the third woman and the youngest person to win the honor. Past recipients include Richard Pryor, Bill Cosby, Bob Newhart, and The View moderator and Oscar winning actress Whoopi Goldberg.
"I'm very, very grateful," Fey said. "All the other people who hold this priceare meaningful to me."
On hand to help Fey celebrate the honor were were SNL running mates Seth Meyers and Amy Poehler, 30 Rock cast mates Tracy Morgan and Jane Krakowski, and two members of comedy's ruling class, Steve Martin and Betty White.