VIDEO: MTV's 16 And Pregnant Recap - Emily's Struggle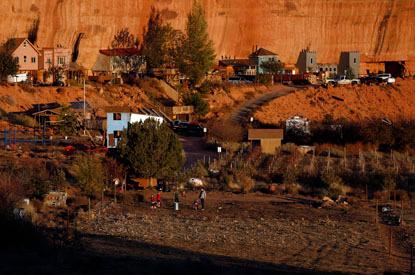 The latest episode of MTV's 16 and Pregnant brings us Emily McKenzie Peterson, a junior in high school from Hayden, Alabama who discovers she's pregnant and is immediately kicked out of her mother's home. She was a straight A student and a member of the marching band when she met Daniel and fell in love. Emily is forced to move in with her father an hour away, change schools and leave her baby's daddy behind. Daniel comes to visit on weekends and they make plans to marry, move in together and attend college. But of course the challenges of her pregnancy begin to get in the way.
Article continues below advertisement
Watch the video on RadarOnline.com
Emily and Daniel discuss their future together and even meet with both of their parents at a local restaurant to discuss the situation. The gathering is awkward and Daniel's parents seem far more interested in his education than a baby on the way. This is visably frustrating to Emily's dad. She faces trouble with her school for missing two weeks for morning sickness and ends up switching to home schooling. Her plan to graduate early begins to look like a pipe dream. Daniel visits less and less, and Emily begins to feel their plans of moving in together and marrying slipping away.
Article continues below advertisement
Daniel has to leave to go back to school and work and leaves a very frightened Emily with their baby to face home schooling and new parenting alone. This is an incredibly trying time and although Daniel seems to love her, he finds it difficult to make the time to come every weekend. As the weeks pass Emily, becomes less and less tolerant of him and their relationship and plans begin to go south.
Emily considers spending six months living together before a wedding takes place. But then decides she is not quite ready for any of it. She explains her position to Daniel who is crushed. He was ready for a future together and his dreams of marriage are gone. She just hopes that baby Liam makes better choices in life then she has made so far.