VIDEO: Kendra Wilkinson Talks Playboy, Sexiness & Hank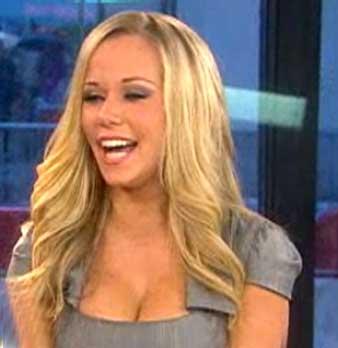 Kendra Wilkinson dished on her recent decision to turn down a post-baby Playboy spread, a war of words with a radio shock jock, and how she keeps up with her hubby while he's out of state, while promoting the new season of her self-titled reality show on The Today Show Thursday.
Watch the video on RadarOnline.com
Wilkinson, who gave birth to her first child 11 months ago, said Playboy offered her another pictorial but she turned it down, calling it "the hardest decision of her life," though conceded she still wants "be that hot mom in the public eye."
Article continues below advertisement
The reality TV beauty also responded to a recent scandal involving radio personality Mancow, who said her sexiness level had gone from "Marilyn Monroe to Mrs. Brady."
"I'm open and there's a lot of people in the world that have their own opinions of me," Kendra said, noting her run-in with the Chicago-based radio host "made me want to get back into shape and prove him wrong - not just him but everybody that criticizes me.
"Just a couple weeks ago, my body started kicking back into gear," she said.
And as for her well-documented marriage to NFL player Hank Baskett?
"Hank is in Minnesota playing football now, I'm in L.A. trying to find a home for us," she said. "We definitely take advantage of the whole Skype, texting, we have that new iPod ... its actually a blessing in disguise."
Wilkinson said she plans on spending the whole month of December in Minnesota to celebrate her son's first birthday and the holidays as a family.
The new season of Kendra premieres Sunday on E! at 10/9c.
RELATED STORIES: