Kendra Breaks Her Silence About Sex Tape Calling It 'Extremely Embarrassing'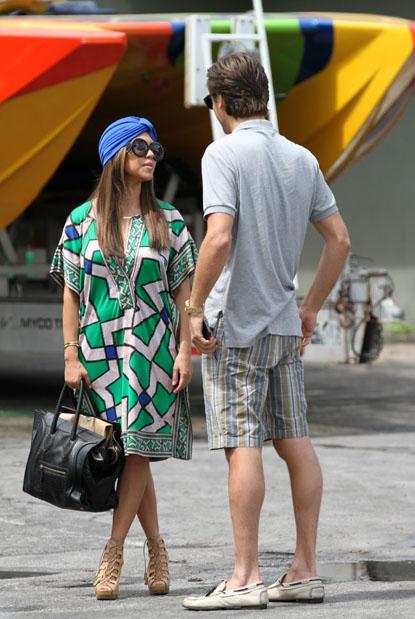 Kendra Wilkinson is breaking her silence about her scandalous sex tape, and RadarOnline.com has a preview clip of her on-camera interview.
The Playboy model and star of the E! show Kendra laments "it (the sex tape) had to come when I finally cleaned out my life."
In an E! News interview, Kendra spoke to Ryan Seacrest, saying "It's extremely embarrassing," she says of the sex tape that was shot when she was 18-years-old. "I am a very open person, I am very honest about my life, but a sex tape was definitely not what I wanted in my life."
Article continues below advertisement
She also said it was heartbreaking telling her husband Philadelphia Eagles wide receiver Hank Baskett about the tape.
Kendra Exposed was released on May 26 by Vivid Entertainment and CEO Steven Hirsch says it "was the single biggest sales day in the history of vivid.com."
EXCLUSIVE: First Video Of Kendra Wilkinson's Sex Tape Partner Justin Frye
And although Kendra is publicly criticizing the release of the tape, RadarOnline.com has learned that Kendra has already received $680,000 from Vivid.
MORE ON:
Vivid Entertainment
EXCLUSIVE: Kendra's First Pay Check For Sex Tape -- $680,000!
And while Vivid won't give out that kind of information, Hirsch did say all paperwork and footage has been vetted and our attorneys gave us the green light to move ahead."
EXCLUSIVE: Another Kendra Sex Tape - This One Is With A Woman
The entire Kendra interview airs on E! News Tuesday night at 7 p.m. ET/PT.
<embed width="400px" height="300px" flashvars="width=400px&amp;height=300px&ampID;CEGPromoPlayer&amp;releasePID=g1jNOfa49k_QzdpwaX1XO9FTrcyunAuw&amp;playerId=Embed&amp;locId=US&amp;player.autoPlay=false&amp;SWF_URL=http://www.eonline.com/static/videoplayer/platform_players/swf/&amp;skinUrl=http://www.eonline.com/static/videoplayer/platform_players/swf/skinCEGPlayer.swf" allowScriptAccess="always" allowfullscreen="true" salign="tl" scale="noscale" wmode="transparent" quality="high" bgcolor="#000000" name="CEGPromoPlayer" id="CEGPromoPlayer" src="http://www.eonline.com/static/videoplayer/platform_players/swf/CEGDynamicPlayer.swf" type="application/x-shockwave-flash"/>