VIDEO: Save The Date! Michael Bublé To Marry Next April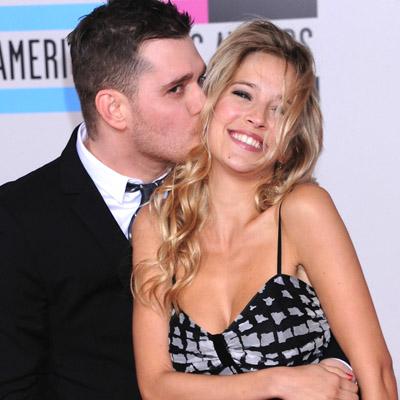 Canadian crooner Michael Bublé isn't about to be upstaged by Prince William and Kate Middleton.
Watch the video on RadarOnline.com
Appearing on The Today Show Monday, Bublé announced he would marry his fiancée, Argentine actress Luisana Loreley Lopilato de la Torre, on April 6, 2011.
Bublé - refering to the Royal wedding - jokingly said: "I was going to do it on April 29th, but figured I wouldn't get any press."
Article continues below advertisement
Meanwhile, Bublé told Entertainment Tonight Canada that the couple will actually have two ceremonies; the first will be in Argentina, followed by a second one in his hometown of Vancouver.
He also said they plan to honeymoon in Africa.
Bublé, 35, and Lopilato, 23, have dated since November, 2008 and became engaged two years later. They met after she attended one of his concerts in her hometown.
FIRST PHOTOS: Emily Blunt & John Krasinski's Italian Wedding