Rihanna's 'Dirty' Jewelry Makes For Embarrassing Photo-Op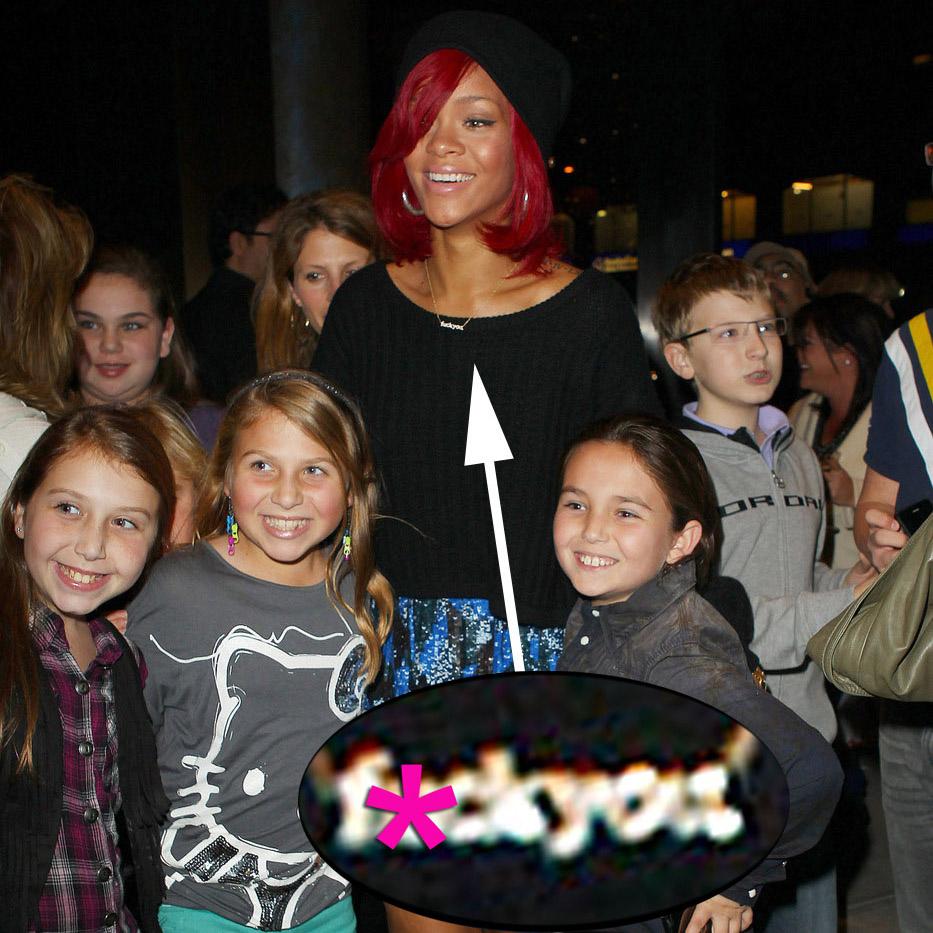 Let hope these kids aren't good spellers.
Rihanna's adult fashion sense clashed with her preteen fan base in New York this weekend, as the superstar singer was snapped with three young fans while wearing a necklace that read, "F*** You," and RadarOnline.com has the picture for you.
The 22-year-old Love The Way You Lie singer was en route to popular New York restaurant Da Silvano's restaurant when the picture was taken Saturday.
Article continues below advertisement
Aside from the four-letter word on her necklace, RiRi remained a fashion standout, covering up her high forehead with a beanie and her vivid red hair. She also wore a black sweater top, blue and black shorts and blue boots on the chilly autumn night in the city.
RiRi's not the only diva to be seen with an incognito F-word on her person, as Lindsay Lohan also raised eyebrows this past July when she attended court with the message "F*** U" stenciled on her fingernails.