Rachel Uchitel Speaks Out On Tiger Affair - 'I Am Not A Whore'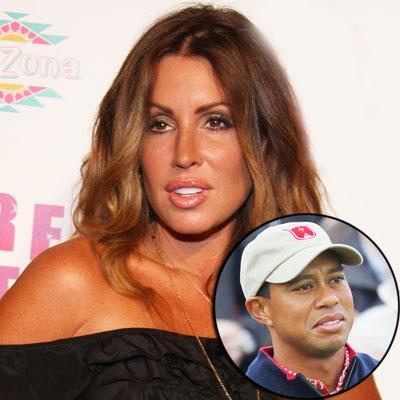 Rachel Uchitel attempted to show her kinder, gentler side in an interview with the UK Daily Mail this weekend, in which she discussed her image in the wake of the Tiger Woods scandal, past tragedies and future aspirations, and RadarOnline.com has all the details for you.
Uchitel, the 35-year-old Manhattan hostess who was the first mistress reported in the Woods infidelity saga, said she'd "never ever imagined in my wildest dreams that I would be caught up in a scandal like this.
Article continues below advertisement
"People have called me all sorts of names, but they don't know me," she told the paper. "I am not the same as the other girls.
Uchitel took a swipe at Woods' mistress Jaimee Grubbs, as she said "the poor girl had a tooth missing.
NEW PHOTOS: Life Is A Beach For Tiger Woods' Mistress Rachel Uchitel
"Honestly!" Uchitel said. "She was toothless!"
Uchitel said she's "only telling my story now so that people can discover what sort of girl I am and learn the truth about me - if they still choose to hate me, then so be it - but I never set out to hurt anyone."
Uchitel, who said she's been "branded as a scarlet woman," admitted she "plunged headfirst into relationships which I should never have been in" following the death of her fiancée Andy O'Grady in the September 11, 2001 attacks on the World Trade Center.
When asked if she regretted being the other woman in an affair, Uchitel said, "Yes, of course -- I will never, ever do that again.
"I am not a whore, nor am I a girl impressed by money or fame," she said. "I have a brain and I came from money. I never needed any man's money."
Article continues below advertisement
Uchitel declined to address the rumored payout - estimated as high as $10 million - she reportedly received from the embattled golfer following the scandal, as she said she "can't say anything."
Career-wise, Uchitel said she's expecting to get her private eye's license in December, and none of the irony is lost on her.
"Yes, that means I will be hunting down cheating husbands," she said. "It is all part of me moving on with my life and I figured I may as well do something career-wise that I have a flair for.'