Prince William And Kate Middleton Closer To Marriage As Parents Visit Queen's Estate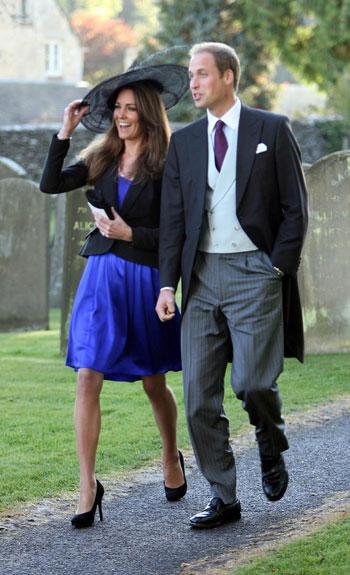 Prince William and Kate Middleton have been dating for eight years but speculation that they're about to get engaged has increased with the news that her parents spent the weekend at the Queen's Scottish estate Balmoral.
Princess Diana was famously filmed with Prince Charles on their honeymoon at Balmoral, where Kate's parents were weekend guests at a private shooting party. 
The photographs show Kate's mother Carole, a former flight attendant, lying on the ground practicing shooting while her husband Michael stood by.
Article continues below advertisement
"This is the Middletons being taught to be able to join the royals at play," a source told the Daily Mail. 
"It's just a matter of time," the source said about the impending engagement between the long time couple. 
According to the paper, Kate's parents' invitation would have been approved by Prince Charles and known about by Queen Elizabeth.
Kate's parents have met the royal family several times but this is being touted as "virtually confirmation they're his William's in-laws-to-be."
The happy couple recently attended a friend's wedding recently, with Kate turning heads in a bright blue dress, fitted blazer and a gorgeous black hat with feathers while William was dashing in a tailcoat.
Kate and William's last visit to the United States was in August when they were spotted in Malibu, California, on vacation.