PHOTOS: Celebrity Engagement Rings! See Who Has The Most Bling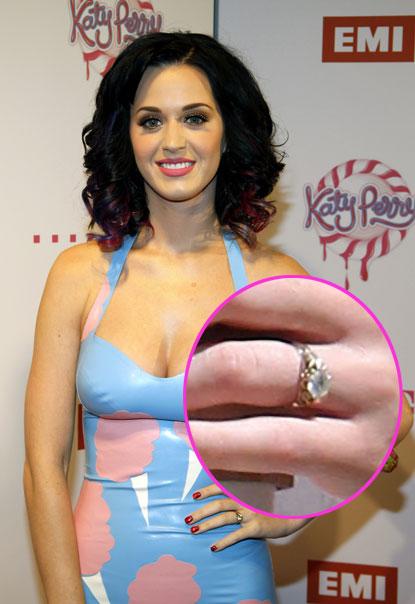 Kate Middleton scored the ring of a lifetime when Prince William proposed with his mother's 18 carat blue sapphire stunner.
Purchased by his father for Diana in 1981 from Garrard, the official crown jeweler of the monarchy, the ring is probably one of the most valuable pieces of jewelry in the world because of its' historical significance.
In honor of Kate (and all of the other famous ladies who recently scored some engagement bling from their mates!) RadarOnline.com has put together a must-see gallery of the most impressive celebrity engagement rings.
Article continues below advertisement
When it comes to bling, pop diva Mariah Carey definitely has the most impressive baubles on the Billboard charts. After a whirlwind romance with Nick Cannon, the much younger star proposed to the pop princess with a 17-carat pink diamond stunner from Jacob & Co, worth more than $2.5 million! No wonder Mariah is always surrounded by body guards!
Katy Perry and Russell Brand have made it quite clear that India has a special place in their hearts. After the couple vacationed there early in their courtship, Russell had New Delhi jeweler Hanut Singh design the perfect bling for his bride from a Golconda diamond. The couple also married in India.
Nicole Richie is the next star set to walk down the aisle, and she personally helped Neil Lane design her 4-carat sparkler from Joel Madden.
The celebrity jeweler also designed the ruby and diamond stunner given to Jessica Simpson by football stud Eric Johnson.
Hilary Duff was another bride of 2010. The Disney beauty received an enormous 14-carat princess diamond sparkler from Mike Comrie, That bling is said to be worth a cool $1 million.