NEW DETAILS: Sheen Doesn't Want Rehab After New Cocaine Binge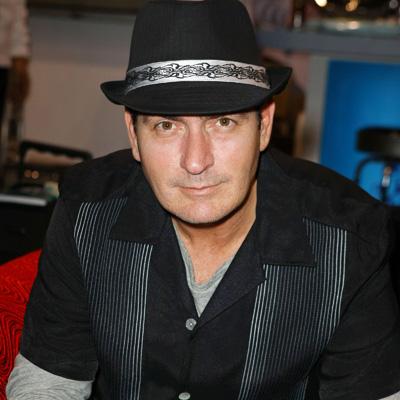 Charlie Sheen has continued his cocaine and hookers binge in Los Angeles, but plans to return to his hit TV CBS show rather than return to rehab.
It's been a mostly wild, out-of-control party for Sheen since he returned from New York last week, but the Two and a Half Men star pulled himself together Sunday in hopes of taking his kids trick-or-treating.
"It's classic Charlie," one source close to the situation told RadarOnline.com. "He partied and did drugs for days, going close to the edge and then he comes off the binge and thinks he's fine."
Article continues below advertisement
But he is far from fine, RadarOnline.com has learned. The actor partied so hard and smoked so much cocaine in the days after New York that some members of Team Sheen worried he would die if he didn't stop.
And after RadarOnline.com reported Charlie's new rampage, he had his PR team issue a strong denial. This, of course, is the same team that said Charlie had an "allergic reaction" last week when he was taken to a New York hospital after using a huge amount of cocaine and flipping out while with porn star Capri Anderson.
"How dumb does his PR think people are?" one source asked rhetorically.
"Charlie has a massive drug problem, and every time he goes on a bender they try to deny it."
Sheen's new bender did not leave him talking about rehab. "None of the people around him can ever convince him to go to rehab," the source said.
"Charlie will never listen to them. He feels like he's the star, and they only have jobs or make a lot of money because of him."
Article continues below advertisement
By Sunday afternoon, Sheen stopped his new coke binge and wanted to take his children trick-or-treating. He is expected to continue work on his TV show this week.
Out of rehab for only two months, Sheen tested positive for cocaine last week after being hospitalized.
"He thought about rehab at that point, but isn't anymore," the source said. "He was just on one of the worst benders in a long time. And when he gets like this, no one knows what will happen next."
Sheen's reps deny Charlie is doing cocaine, but have consistently done that, even denying RadarOnline.com's exclusive report that he would re-enter rehab months ago. Days later, he did.
Now, Charlie and his reps have a new problem: the porn star who partied with him is shopping for a lawyer to sue Charlie and also is willing to give an eyewitness account of Sheen using cocaine and then going into a violent, out of control rage last week.