EXCLUSIVE INTERVIEW: Charlie Sheen A 'Caring' Lover, Claims Porn Star Who Romped With Star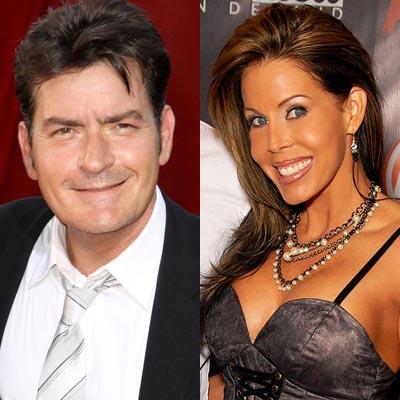 Charlie Sheen's 'date' with porn star Christina Walsh landed him in the hospital, but another porn star that had numerous encounters with the Two and a Half Men star is coming to his defense and RadarOnline.com has the exclusive interview.
"I met Charlie back in the mid to late 90's and I spent a lot of time with him," porn star Tabitha Stevens told RadarOnline.com.
"He is one of the most caring, genuine, nicest guys I think I've met in my entire life."
Article continues below advertisement
Stevens, 40, admitted to RadarOnline.com that she was initially paid to spend time with Sheen, but that eventually the two developed a friendship.
"He likes having sex, he likes paying for sex, and it's unfortunate that some of the people that he hooks up with can't keep their mouths shut," she said.
"Does Charlie party? Yeah, but he's very respectful, he was never pushy and never forced anyone to party with him."
As RadarOnline.com previously reported, Sheen was found drunk and naked in his New York Plaza Hotel room Tuesday morning and had trashed his room after partying too hard with Walsh.
According to Walsh, Sheen had been drinking and doing cocaine and flipped out, accusing her of stealing some of his personal belongings. This interaction prompted her to lock herself in the bathroom and call the authorities.
Article continues below advertisement
"When you're on drugs and alcohol it changes you," Stevens said.
"I can understand why she got nervous, I've seen that side of him before, but he wouldn't have done anything and she just doesn't know him well enough to know that he would never hurt anybody.
"When these girls party with him... you have two people partying and crazy stuff is going to go down.
"I think he needs help with that addiction, but it really upsets me that all these people come out and just bash him. He's really a wonderful human being and a great guy."
Stevens told RadarOnline.com that she believes when Sheen met and married Denise Richards it was one of the best things for him.
"Denise Richards, what a beautiful woman... she was good for him," Stevens said.
"I really believe that the greatest thing that could have ever happened to him was Denise and those beautiful daughters."
Sheen's downward spiral has been played out publicly but Stevens said she's not surprised by any of it.