NEW DETAILS: Conan O'Brien Declares 'No Actors, No Actresses' On His New Show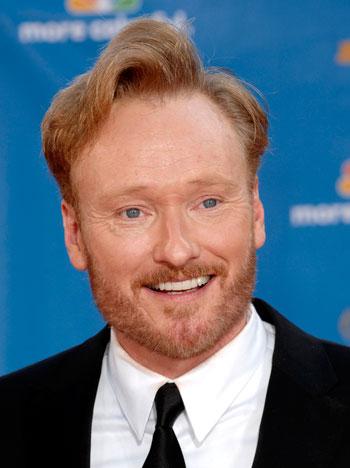 After being dumped by NBC, Conan O'Brien picked up a new late-night gig on TBS which RadarOnline.com has learned won't be boasting A-list celebs looking for an easy plug on their projects.
"No actors, no actresses…I want to talk to people who are good at a craft, people who work with their hands," O'Brien said in Playboy's December issue in which he's the Interview subject.
"Will I bar Tom Hanks from the set? No, I will not. He can come, but he's not allowed to talk about his project. He's gonna keep his f*ckin' mouth shut about his project."
Article continues below advertisement
Conan goes on to joke about his plans to turn the economy around by charging celebrities if they violate his rule.
"If Jim Carrey or Tom Hanks accidentally mentions his project, I think the viewer should be compensated in some way. That would be a way to turn this economy around," O'Brien said.
Interestingly, the funnyman that took O'Brien's coveted spot, Jay Leno, featured a segment on The Tonight Show called "Earn Your Plug" when he resumed his show earlier this year.
O'Brien then delves into his preference for alcohol over drugs.
"I've tried pot, but it doesn't do much for me… The concept of me on cocaine is absurd," he said.
"I like to have a drink now. I like to have two drinks now. Two and a half to three drinks now. Five is just the right amount.
VIDEO: George Lopez Welcomes Conan O'Brien
"Eight is perfect. Nine is too much, but then 10 is better and I become more focused, which is weird."