LeAnn Rimes Slams Engagement Story, Jokes About Being Pregnant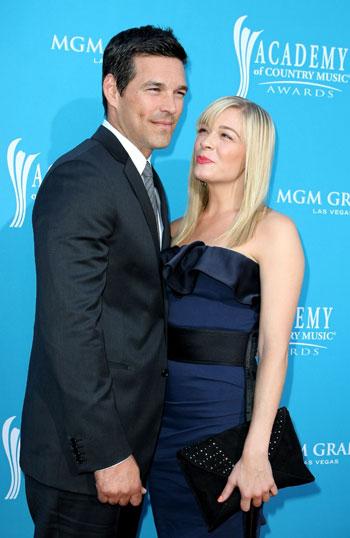 LeAnn Rimes has been doing a lot of explaining lately. After making the rounds talking about her controversial relationship with Eddie Cibrian and her controversial magazine cover, the singer took to her Twitter to write a rant against a recent story claiming she and Cibrian were engaged.
On Thursday, E! published an exclusive story picked up by numerous outlets regarding the alleged happy news. However, on Friday afternoon, a furious Rimes posted the following statement:
Article continues below advertisement
"Ok, I've about had it with the lack of 'reporting' with E News. The fact that our 'engagement' has spread so furiously over the past 24 hours off of an E News article that is 150% untrue just shows you the lack of credible 'sources' they seem to find and build a story around. When CNN is calling my publicist off of a lie E News has reported, the media world seriously has a problem with their lack of responsibility to the public to actually report the truth. Even though this is positive 'news' its not true.
"Imagine all the negative 'true stories' they've reported over the last year that aren't true either. Gina Serpe and especially, Whitney English reporting for E News should be investigated for their lack of 'investigative reporting.' Eddie and I are beyond happy and in love and look forward to one day sharing such private news with you all and hopefully will be able to enjoy it privately and share it with our family and friend's before the world knows (contrary to reports on our intentions). So, nothing has been 'exclusively' broken E News except maybe some of your credibility, sorry...I'M PREGNANT TOO!!! LOL Thanks to all of our wonderful fans for the premature sic congats, but for now, let's all be happy we're happy and still and will remain together! Eddie and I felt we couldn't let this rumor go on any longer. "