Nick Lachey And Vanessa Minnillo Are Engaged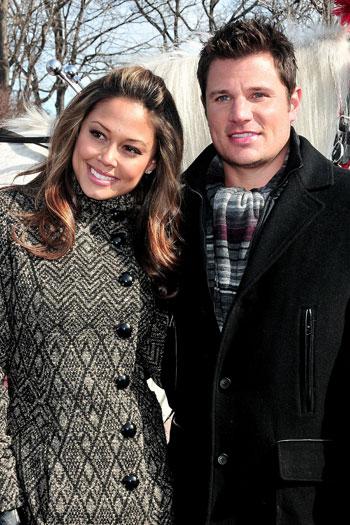 Who says getting back with an ex is a bad thing: Nick Lachey and Vanessa Minnillo, who briefly split last summer, are now engaged!
"We're excited and incredibly happy about our engagement and we look forward to a wonderful future together," the couple told UsMagazine in a statement.
Nick and Vanessa began dating in 2006 and both have birthdays coming up on November 9.
Article continues below advertisement
"They're so happy, doing great," a source told the magazine. "Thrilled about it."
While Nick began his last marriage by doing a reality show, Minnillo has already nixed the idea.
This will be the first marriage for Vanessa. Nick was married to Jessica Simpson, who he separated with after three years.
Last November, Nick told an Atlanta radio show: "I definitely want to be married again. I want family and kids and all that stuff. In the right timing, there will be all that good stuff."