Keith Olbermann Suspended Indefinitely By MSNBC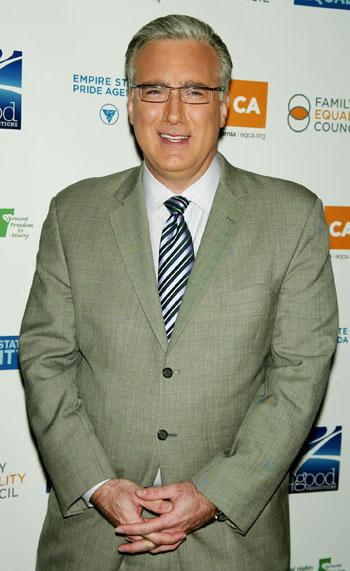 Keith Olbermann has been suspended indefinitely without pay by MSNBC.
Olbermann's suspension is because he made three campaign contributions before Tuesday's election. MSNBC chief executive Phil Griffin said on Friday:"I became aware of Keith's political contributions late last night.
"Mindful of NBC News policy and standards, I have suspended him indefinitely without pay."
NBC's policy is that employees may not donate to or work for campaigns unless they get pre-approval. Olbermann, host of Countdown With Keith Olbermann, did not obtain that exemption.
Article continues below advertisement
According to reports Olbermann donated $2,400 to Kentucky Senate candidate Jack Conway and Arizona Reps. Raul Grijalva and Gabrielle Giffords – on the same day Grijalva appeared as a guest on his show.
VIDEO: Eliot Spitzer's Ex-Mistress Doles Advice To Tiger's Girls
Washington editor of The Nation, Chris Hayes, will be filling in on Friday for Olbermann, according to MSNBC.
The website Politico broke the story about Olbermann's donations.