How Kate Middleton Celebrated Her Engagement To Prince William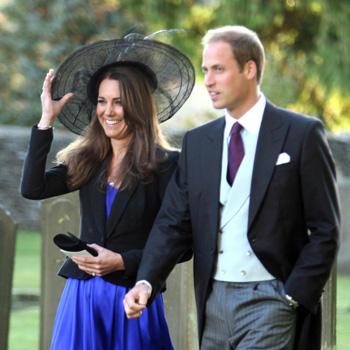 Shortly after they announced their engagement to the world, Prince William reported back for duty in North Wales while Kate Middleton stayed in London.
But just before the wedding planning kicked into high gear, Middleton had time to celebrate with her girlfriends.
Middleton gathered an intimate group of 12 pals for a dinner party she threw at Clarence House, according to UK's Daily Mirror.
NEW PHOTOS: Prince William Gives Kate Middleton Princess Diana's Engagement Ring
Article continues below advertisement
The group wined and dined into the early morning hours of Thursday. The London residence- which is also home to Prince William's father- has quickly become a home base for Kate.
Later that afternoon, Kate headed to her family's Bucklebury, Berkshire home to start making wedding decisions.
England's Prime Minister David Cameron has commented that the wedding should be "a day of national celebration."
In England, public holidays are referred to as bank holidays. "If it's in the week it would be a very good idea to have a bank holiday," Cameron said.
"And even if it's at the weekend there would be a great temptation to have a bank holiday."
A spokesman for St. James Palace says William and Kate are in full support of the idea. "Prince William and Catherine Middleton are grateful for the Prime Minister's comments, they also support the idea of a Bank Holiday but recognize this is very much a matter for the Government."
RELATED STORIES:
Prince William And Kate Middleton's Wedding Will Be A Public Holiday