EXCLUSIVE: Hollywood Publicist Ronni Chasen's Death Ruled 'Homicide By Gunshots'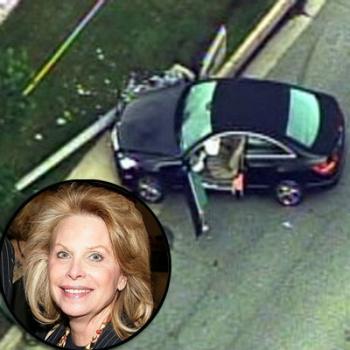 The Los Angeles County coroner's office has completed its' autopsy for Ronni Chasen, the well-known Hollywood publicist shot five times before crashing her Mercedes-Benz in Beverly Hills earlier this week, RadarOnline.com has exclusively learned.
Ed Winter, spokesperson for the Los Angeles County coroner's office, confirmed to RadarOnline.com that Chasen's death has been ruled as death as  homicide by gunshots. Winter said there will be no toxicology tests conducted in connection with the killing.
Article continues below advertisement
Chasen, 64, had attended the premiere  and after-party Tuesday evening for the upcoming Cher film Burlesque. She was shot five times while driving  home,  and then  crashed her car  into a light-pole at around 12:30 a.m. PT. She was transported to Cedars-Sinai Medical Center in L.A., where she was pronounced dead.
The death has sent aftershocks through Tinseltown, where Chasen was lauded for her innovations and professionalism throughout her career.
"Ronni was a dear friend and cherished member of our community," Sony Pictures' Amy Pascal told The Hollywood Reporter in a statement. "She was at our premiere last night and so full of her trademark energy and love of life. We are heartbroken, shocked and completely devastated."
We spoke with Andrew J. Scott III, retired police chief of the Boca Raton, Florida Police Department, on Wednesday, and he gave us interesting insights into the unexpected turn of events.
Article continues below advertisement
"Clearly, this crime does not fit the MO of Beverly Hills ,which suggests to me that this is not a random killing. If this were a random act of violence, usually it's going to be one or two shots -- definitely not five," he said. "Normally a contract killing involves multiple shot to the head. She was shot in the chest ... and to me, clearly the individual did not want to damage her face. This could be a lead and it's interesting to me she was not shot in the head."