Former MTV Real World Star Wins Wisconsin Race For Congress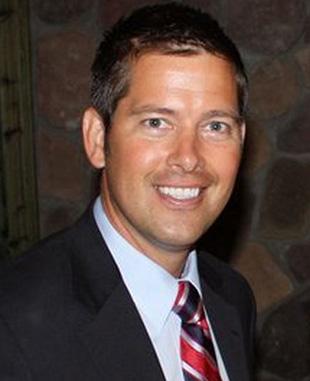 Don't worry, it's not Puck.
Republican Sean Duffy - who appeared on The Real World: Boston back in 1997 - won election to the U.S. House Of Representatives on Tuesday in Wisconsin's 7th Congressional District, which includes all or part of 20 central and northwestern Wisconsin counties.
Duffy - a conservative and former district attorney - easily defeated his Democratic challenger, state senator Julie Lassa.
Article continues below advertisement
After the AP declared him the winner, Duffy thanked supporters at his victory party shortly before midnight. "What a great night in Wisconsin," Duffy said.
Duffy succeeds long-time Democratic Congressman David Obey, 71, who announced his retirement May 5.
Former Alaska Gov. Sarah Palin endorsed Duffy, 38, back in February, calling him a "brave soul" and "northern Wisconsin patriot."
In addition to The Real World: Boston, Duffy appeared on another MTV reality show, 1998's Road Rules: All Stars, which also featured his future wife, Rachel Campos, who appeared on The Real World: San Francisco in 1994. The couple now has six children. Duffy, a lumberjack athlete, also was a commentator on ESPN's Great Outdoor Games.