EXCLUSIVE: Christine O'Donnell Sex Accuser Shopped Story For $25,000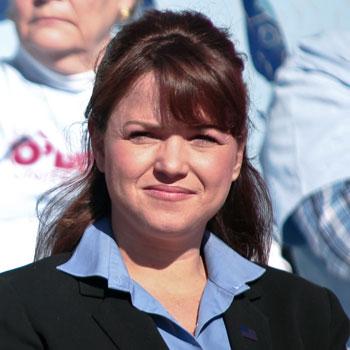 The man who claims he had a sexless one-night stand with Senate nomninee Christine O'Donnell attempted to sell his story for $25,000.
The story ended up on Gawker and has caused a firestorm of controversy and drawn criticism from many camps, including the National Organization for Women.
Before the bizarre anonymous account of a Halloween night encounter with O'Donnell was published elsewhere, it was shopped to RadarOnline.com, which declined to run the story.
Article continues below advertisement
In emails to our site, a man claiming to represent the person who spent the night with O'Donnell asked for $25,000 and said that O'Donnell's pseudo-paramour wanted to remain anonymous but would sign an affidavit about the events of the evening and would come forward if necessary for a lawsuit.
The man told Gawker that he ended up in bed with O'Donnell but they did not have sex and she said she was a virgin, although he later interpreted that to be a born-again virgin.
In contact with RadarOnline.com before the story was published, a man claiming to be a "friend" of the person who slept with O'Donnell said in pitching the story: "We don't think she will go away and will continue to grow to be one of America's most polarizing figures, a la Sarah Palin.
We believe that the pictures and the story portray Ms. O'Donnell in a bar atmosphere, visibly drunk in a ridiculous/risque costume. She looks like a typical "party girl" on the prowl for younger guys and a "good time." These pictures show the polar opposite of the prude she pretends to be in public."
Article continues below advertisement
The person also boasted that the story would lead to "weeks of jokes/follow up from Letterman, Stewart, Maher, Maddow, etc."
The details sent to RadarOnline.com are completely consistent with what Gawker published.
When RadarOnline.com chose not to run the story, the seller lowered the price to $8,000.
The Smoking Gun has identified the man as Dustin Dominiak.
RELATED STORIES:
VIDEO: Jon Stewart Grills & Jokes With President Obama On The Daily Show