Exclusive
EXCLUSIVE: Single White Female Star Jennifer Jason Leigh Files For Divorce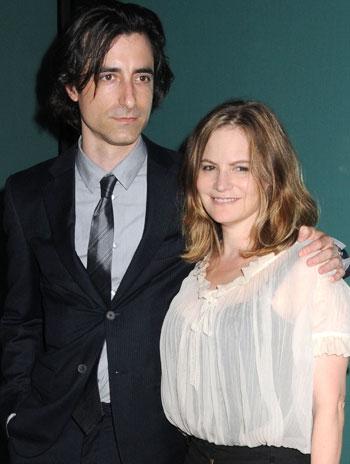 Jennifer Jason Leigh has filed for divorce from her husband, Noah Baumbach.
The couple was married in 2005 -- and have one child together -- an infant son.
READ THE COURT DOCUMENTS HERE
Jennifer's legal name is Jennifer Leigh Morrow and she filed for divorce using her legal name.
Jennifer cites irreconcilable differences as the reason for the split and wants physical custody of their son, but would live her estranged hubby to have visitation.
Article continues below advertisement
Jennifer is best known for her roles in Fast Times at Ridgemont High and Single White Female.
Prior to filing for divorce, she and Noah split their time between New York City and Los Angeles.
Tony Parker Releases Statement Regarding Divorce
RELATED STORIES:
EXCLUSIVE DOCUMENTS: Read Eric & Keri's Divorce Judgement