EXCLUSIVE: Scary!!! Paris Hilton's Halloween Weekend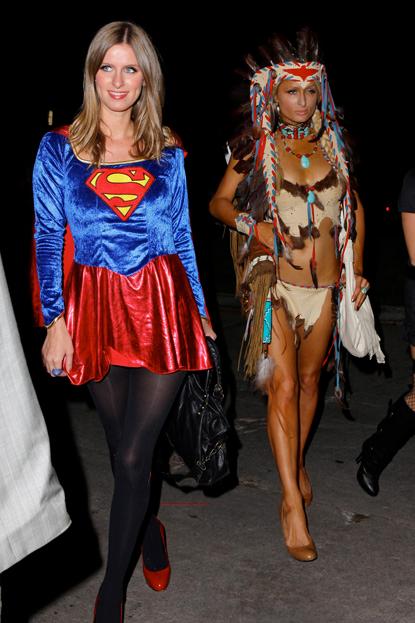 Paris Hilton had a frightfully fun Halloween weekend, and RadarOnline.com has all the exclusive details.
The hotel heiress started celebrating early by throwing a huge Halloween party, along with her sister Nicky, at Hollywood Hills mansion V-MODA Fortress sponsored by Vision Vodka.
Paris tells us exclusively: "We had an amazing time at our party. Best Halloween party ever!"
A party insider tells us, "Paris and Nicky threw the ultimate Halloween party that everyone was dying to get into. The fabulous bash took place at a beautiful, modern, $12 million dollar mansion in The Hollywood Hills. Guests included Adrien Brody, Ryan Phillipe, Kathy Griffin, Jayde Nicole, Whitney Port, just to name a few."
Article continues below advertisement
Paris dressed up as a sailor on Friday night, and Cy was dressed as an Indian.
Paris then went to the Playboy Party on Saturday night, where she dressed as an Indian. Paris tells us: "We had a great time. It was a family affair. I went with Nicky, brother, and cousins. A lot of them have never been to the Playboy Mansion before, so it was fun to show them for their first time. The Haunted House is always my favorite thing to there, so scary."
Paris spent Halloween Sunday in Las Vegas with her boyfriend, Cy Waits, where they took Cy's daughter, Shae, trick or treating. Paris tells us this Halloween, "I saw a lot of very fun, clever and cute costumes. It's hard to choose one that's best, but I always love Disney character costumes."
RELATED STORIES: