PHOTOS: From Scandal To Stardom -- Kim Kardashian Turns 30!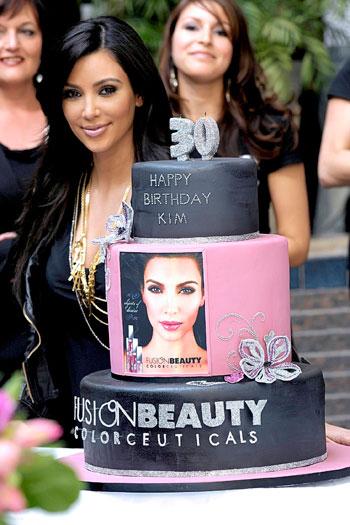 Kim Kardashian is no longer a twenty-something! The curvy brunette bombshell has come a long way in the last decade, transforming herself from a scandalous sex tape star to one of the most famous reality television stars in the world. Before her big birthday bash on Saturday night in Westbury, New York, where the reality show star will be presented with a birthday cake worth over $1 million dollars, RadarOnline.com toasts the middle Kardashian sister, who has made a huge impact in pop culture in such a short time.
Article continues below advertisement
No stranger to scandal, the former BFF of Paris Hilton has lived her life in the public eye---and has managed to look totally glam every step of the way.
From eloping at 19-years-old to music producer Damon Thomas and starring in a racy sex tape with ex-boyfriend Ray-J in 2007, to extremely public breakups with Reggie Bush and Miles Austin, the Keeping Up with the Kardashians star has always walked with her head held high, showing off her exaggerated gifts from mother nature every step of the way!
Kim has become an international sex symbol in less than three years, building an impressive media, fashion and beauty empire around her celebrity. But not without hard work---the busty babe is always hopping on a plane, promoting her latest venture across the globe in flawless fashion.
Kim has achieved more success in the past decade, than most people will in a lifetime. Happy Birthday, Kim, and here's to the next 10!