Exclusive
EXCLUSIVE: Reggie Bush Not Invited To Kim Kardashian's 30th Birthday Party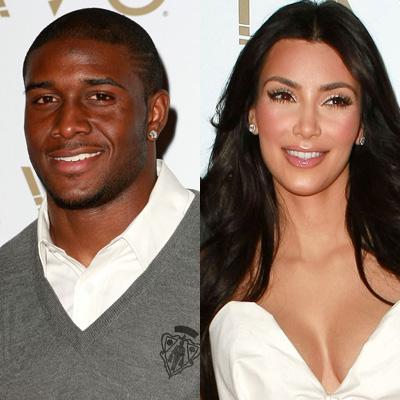 Kim Kardashian has not invited ex-lover Reggie Bush to her 30th birthday bash, RadarOnline.com has exclusively learned.
The Keeping Up With The Kardashian star, who will mark the milestone Friday at TAO in Las Vegas, has snubbed Reggie "because she doesn't want the attention it would bring", according to a close pal.
As RadarOnline.com first revealed, the pair had prompted speculation about a possible reconciliation, but the birthday girl's decision not to invite the injured New Orleans Saints star caught some by surprise.
Article continues below advertisement
"Reggie is 100 percent not invited to the party," said the friend.
"As much as she would want Reggie to share in her birthday celebration, it would become a talking point, plus he is injured, so it was decided they would mark the occasion at another time."
But said the source, "Kim is expecting it to be a huge party, she will be surrounded by friends and family including mom Kris, sister Kourtney and brother Robert.
"Khloe, who didn't make her 29th birthday last year, because her husband Lamar (Odom) was injured, is telling everyone she wouldn't miss this one for the world."
Kim's friend, Spin Crowd star Jonathan Cheban, is also jetting into Vegas for the grand party.
After a dinner, Kim's contingent will command two sky boxes in the nearby nightclub, RadarOnline.com has learned.
VIDEO: Bruce Jenner Accuses Wife Kris Of 'Hitting On Younger Men'
Article continues below advertisement
RadarOnline.com has also learned Scott Disick, the father of her nephew Mason, will attend the soiree despite being the cause of a major incident at the venue a year ago.
At Kim's 29th birthday bash, a drunk Scott went on a violent rampage, and following the party, Kourtney dropped Scott for a while, despite being seven months pregnant.
Said a friend: "The family is hoping for less drama this time around!"