Kim Kardashian Says She's 'Totally Fine' After Bar Brawl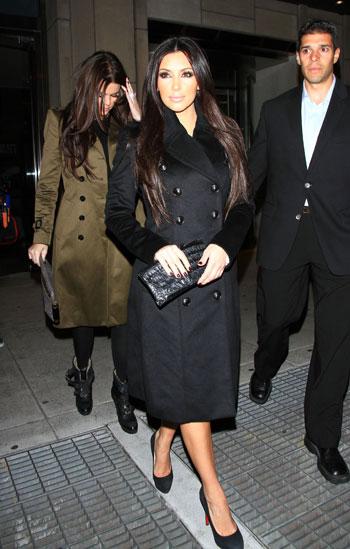 A night after she got doused with a cocktail at NYC's Juliet Supper Club- an event which caused a well-documented fight - Kim Kardashian took to her blog to fill her fans in on what really happened.
Kim went to her blog to personally address the drama:
" I want to address this because everyone has been asking me if I'm ok after the bar fight last night. I'm totally fine, guys!" Kim wrote on her blog in a post titled "About Last Night...".
Article continues below advertisement
"Last night Kourtney, Scott, Khloe and I went out to a bar to have a fun night on Khloe's last night in NYC. A drunk male fan came up to me and asked to take a picture, and I obliged, but his girlfriend, who was also drunk, got a little out of hand.
"Luckily I had Scott and Khloe there to protect me. None of us were drinking... we just wanted a fun family night out, but when people see the cameras rolling, they try to get attention and I guess that's what happened when the drunk girl saw that we were filming KKTNY. I always take the high road, so we all left straight after and didn't feed into their drama.
MORE ON:
Keeping Up With the Kardashians