Exclusive
EXCLUSIVE: Nicole Richie Looking Forward To Testifying Against Photographer Caught Outside Daughter's School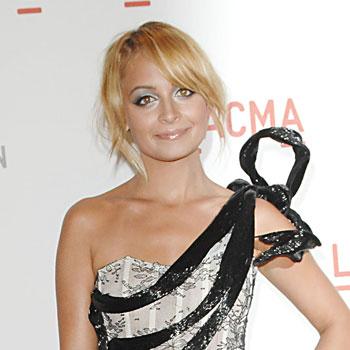 As RadarOnline.com previously reported, Nicole Richie will testify at a restraining order hearing against a photographer she felt got too close to her daughter. In the day leading up to the hearing, a source tells RadarOnline.com that Nicole is ready to do what it takes to get justice served.
Richie is seeking a restraining order against photographer Fabricio Luis Mariotto, whom she says has been lurking around her daughter Harlow's preschool. Richie is seeking to have a temporary restraining order made permanent.
Article continues below advertisement
"Don't let Nicole's pint size and soft voice fool anyone. Nicole might be tiny, but she is mighty," the source told RadarOnline.com exclusively.
"Nicole won't give this rogue photographer the gratification of getting a reaction. The photographer wrongly thought that he could illicit a gotcha moment by laying in wait at Harlow's school and yelling at Nicole trying to get a reaction. Nicole won't dignify that. Little did the photographer realize that when someone messes with her kids, she goes into mother bear mode, big time," the insider added.
Though Nicole will be on hand, Joel Madden, Richie's fiance and Harlow's father, will not.
"Joel won't be there because of commitments he has with his band Good Charlotte," the source explained. "Joel supports Nicole doing this 100%. They are both committed to doing whatever it takes to keep their children safe and also the other children at Harlow's preschool."
As RadarOnline.com previously reported, Nicole's lawyers Tamar Arminak and Mark Geragos are also going to be putting several of the teachers at the preschool on the witness stand.