Exclusive
EXCLUSIVE: Nicole Richie Will Appear In Court Against Photographer Lurking Outside Daughter's School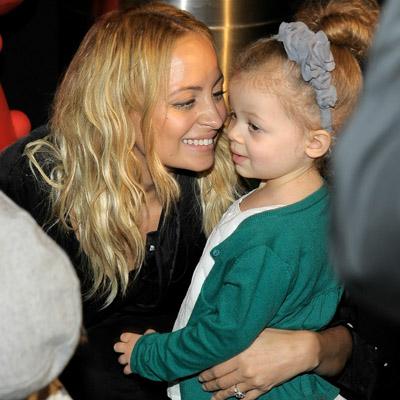 Nicole Richie may take the stand Wednesday during a hearing in which she hopes a judge will slap a permanent restraining order against a photographer whom she feels is getting too close to her young daughter, RadarOnline.com has exclusively learmned.
Nicole is seeking to extend a temporary restraining order -- or TRO -- against the photographer whom she claims is lurking around her daughter Harlow's nursery school. Richie will be in court with her powerhouse attorneys Tamar Arminak and Mark Geragos.
Article continues below advertisement
A source close to the situation tells us: "Nicole's attorneys will put on the stand several preschool teachers from Harlow's school that have witnessed this photographer crossing the line trying to get pictures. Nicole is fiercly protective of her children, and won't tolerate this. Nicole could testify also."
Nicole "is very busy planning her wedding to Joel, but she will drop everything to protect their children," the source said.
Under California law, a temporary restraining order lasts for three weeks, but if the TRO is made permanent, it will extend the order to up to three years.
The hearing will take place Wednesday morning at the civil court in downtown Los Angeles.
RELATED STORIES: