Exclusive
EXCLUSIVE: Katherine Jackson Cleans House -- 5 Relatives Moving Out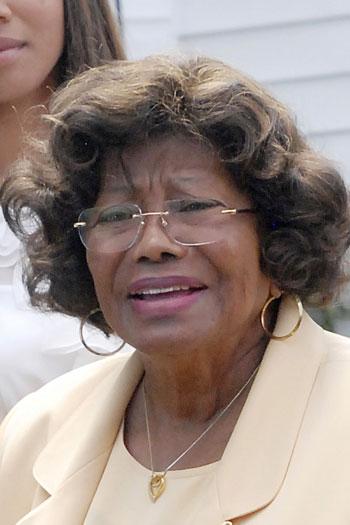 It looks like Katherine Jackson is cleaning house.
Five relatives are moving out of the house they have been sharing with Katherine and Michael's children. The relatives will be gone by the end of the year, RadarOnline.com has learned exclusively.
The Encino estate where Katherine lives with Michael's three children, Paris, Blanket and Prince Michael, has also been home to countless relative and others. There have been as many as 20 people living in the house.
Article continues below advertisement
"Katherine has been trying to get Alejandra Jackson, her former daughter-in-law, and Alejandra's four children to move out," a source close to the situation told RadarOnline.com.
Now, Katherine will finally get her way, with that Jackson 5 departing at the end of the year.
Alejandra had sons Jaafar and Jermajesty with Jermaine Jackson, and had Randy Jr. and Donte with Randy Jackson.
"Alejandra was supposed to move out this summer, but it's taking longer than expected. However, Alejandra and her children will be moving out of the Encino estate by the end of the year," the source said.
"It doesn't look like Katherine will need to take legal action against Alejandra. With Katherine taking care of Michael's kids full-time, there is just to much chaos for her to handle. Katherine wants to devote her full attention to Michael's children."
Article continues below advertisement
Michael's children get along well with their cousins most of the time, but the house is often chaotic. "Alejandra won't be living on the streets, she will be taken care of. Katherine is very generous, probably to a fault," the source said.
Alejandra Jackson was married to Jermaine Jackson, but that marriage was later annulled when it was determined that Alejandra had never legally divorced her first husband. Alejandra dated Jermaine's brother Randy and they had two children together. They never married.