Exclusive
EXCLUSIVE INTERVIEW: Mel B's Pick To Win Dancing With The Stars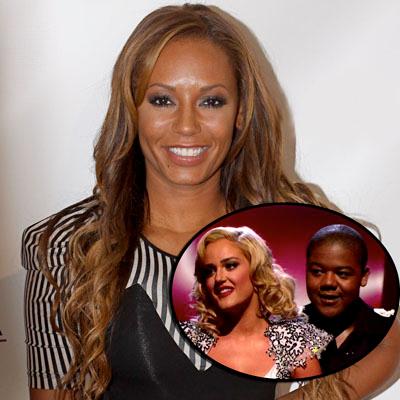 As a second place finisher on Dancing with the Stars, Mel B understands what it takes to impress in the ballroom.
In an exclusive interview with RadarOnline.com, the sassy Spice Girl weighed in on who she believes has what it takes to talk away with the disco ball trophy.
"Lacey and Kyle could win this!" Mel exclaimed, choosing Disney star Kyle Massey and his professional partner Lacey Schwimmer.
Despite the couple being her favorite, she also had some supportive words of wisdom for her former partner Maksim Chmerkovsky's current dancing queen Brandy.
Article continues below advertisement
"Just do what you do, and enjoy it to the very end!!" Mel said.
"I think everyone has done amazing, and improved so much," she added about the rest of the cast.
Her experience on the reality program continues to leave her wanting more.
"I would love to dance on the show," she revealed to RadarOnline.com. "I had such fun with Max and performing there would be an honor yet again."
Mel and Stephen recently took a working vacation to Australia, where Mel performed as a judge on the Australian version of X Factor. She performed a Spice Girls song on the show.