Exclusive
EXCLUSIVE INTERVIEW: Glee's Newest Heartthrob Darren Criss Tells Radar - 'It's Tiring!'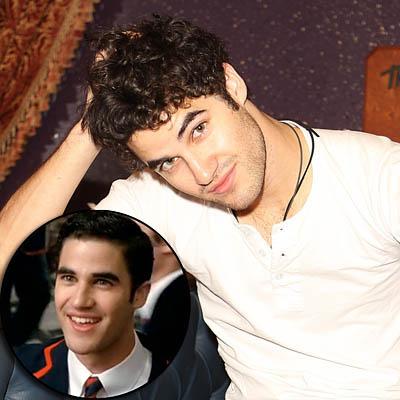 Darren Criss is Glee's newest breakout star, and although he's excited to be on the show, he tells RadarOnline.com: "It's tiring!"
The 23-year-old actor/musician became an overnight star when his catchy acapella rendition of Katy Perry's Teenage Dream quickly shot to number one on iTunes, becoming the most downloaded song ever from the hit Fox show.
"I'm so lucky that I got that part because it's a great scene because I'm a big Katy Perry fan," Criss told RadarOnline.com in an exclusive interview.
Article continues below advertisement
"It's just work and not to cheapen it or take it for granted but you go there and you do your job and people you work with are your colleagues and your coworkers so, it is work by the end of it."
The cast of Glee is one of the hardest working young casts on television right now and Criss admitted being thrown into the works is exhausting.
"We do have fun, but it's tiring and these kids are exhausted," Criss said of the Glee cast.
"I'm just a new kid on the block who has a lot of energy... but they haven't had a break since like, two and a half years since the show started."
As for Criss' character Blaine becoming a love interest to Chris Colfer's character Kurt, he said that's something viewers will have to stay tuned for.
"I can't really confirm that. Both Chris and I are both just curious to see what happens between Kurt and Blaine... I guess inevitably he is a love interest of Kurt's so that means potential," Criss said.
Article continues below advertisement
"But we don't know if they're going to end up being together. Kurt's a wonderful character and we want to see him be with somebody and we want to see him happy, so if I was going to be the character that could do that that's awesome, that's great.
"To me, that's like getting any great love interest role for anybody. It's a great character on television that you get to be attached to, so that's a pretty big treat as an actor."
The San Francisco native said he's passionate about the arts and theater, but that he played a variety of sports in high school until he was forced to choose between theater and sports; the winning choice being obvious.
"I think performing is probably my greatest passion. I would prefer live performance but everything has its good points... so I'm not going to say I don't enjoy Glee, I enjoy Glee... it's a blast," Criss said.
Article continues below advertisement
"The greatest thing about playing Blaine is not necessarily having a job in this tough economy, it's being a part of something that's so positive and engrossed in myself and I consider myself to be really lucky to be a vessel for such a great energy for young people."
Glee airs Tuesday nights on Fox at 8/7c.
RELATED STORIES:
EXCLUSIVE INTERVIEW: Glee's Max Adler - The Kiss That Still Has Lips Flapping