Cops Want To Talk To The Situation's Brother After Woman Alleges He Wouldn't Let Her Leave Limo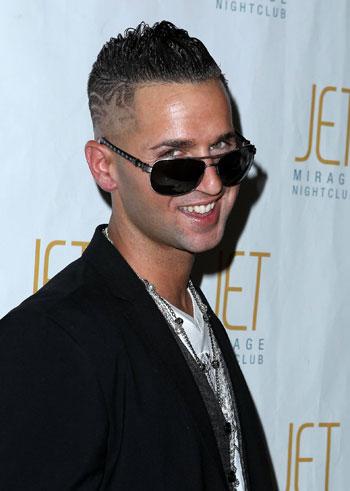 Jersey Shore's Mike Sorrentino now has a real situation on his hands: a woman has filed a criminal complaint alleging that his brother held her against her will in a limo while the Jersey Shore star and other men were present..
Kathryn Redino, 24, claims Marc held broken glass to her neck and wouldn't allow her to leave a limo. Redino has spent the past several hours at an apartment with Marc and his friends.
Article continues below advertisement
According to Redino, she called 911 on October 20 to report that Marc attacked her inside a limousine. But RadarOnline.com learned that when she first went to police in New Jersey to file a criminal complaint, they investigated and did not file charges. Two days later she filed criminal charges on her own in New Jersey. She has now filed a complaint with New York police.
Police say they are planning to question Marc about the alleged incident but has yet to charge him.
Redino was partying with the boys at 1 Oak Club in Chelsea when she became part of a group of 7 individuals to hop into a limo to listen to music before heading to a house party.
Later, they all got back in the limo and she claims she asked to be dropped off at her Upper East Side apartment. But instead of driving her home, the men told her she was going to New Jersey, Redino alleges. She claims that Marc held broken glass to her neck and that she was driven against her will to Howell, New Jersey, where Marc has a home.
It's simply not true, people close to Marc tell RadarOnline.com.
Marc filed a criminal complaint against Redino saying she lied to police, pointing out contradictions in the story she originally told police and the facts she alleged in her later complaint.
RELATED STORIES:
EXCLUSIVE: Jersey Shore's The Situation's Hot New Fitness Video