Exclusive
EXCLUSIVE: Jersey Shore's The Situation's Hot New Fitness Video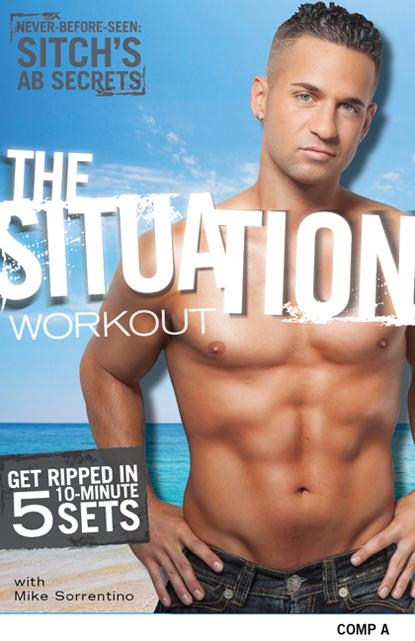 Jersey's Shore's Mike "The Situation" Sorrentino got his infamous nickname from his flawless set of abs and now he's found a way to share his hardcore workout secrets with his fans.
The pumped up reality star will release a hot new fitness video , and ONLY RadarOnline.com has the exclusive details and the final choice of video covers.
"He's got what people consider a great body, hence his name 'The Situation', so we decided what better way for people to get their own situation," said Mike's big brother Marc Sorrentino, who is the Chief Executive of his company.
Article continues below advertisement
"We came up with the idea of shooting the video after the first season of Jersey Shore in February and it's been a company goal since," said Marc.
The Sorrentino brothers worked with their close friend and trainer Jon 'The Unit' Manfe and ICM Talent to put together a workout that anyone can do.
"This video will give the secrets behind Mike's muscles and it will help people achieve the body they want. The workout can be done anywhere with a couple of 25-pound dumb bells for men or 10-pounders for women," Marc added.
In the video, Mike interacts with his viewers and even offers some additional eye candy in the form of two beautiful fitness models.
NEW PHOTOS: The Girls Go Crazy For Pauly D
"We are really excited by the results and expect the video to be out for the holiday season."