Prince William & Kate Middleton Set The Date, Location For Wedding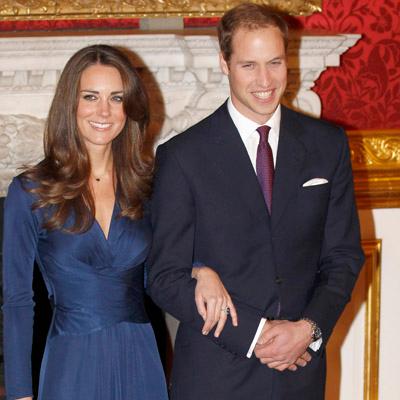 Prince William and his bride-to-be Kate Middleton will be getting married April 29, 2011 at the historic English church Westminster Abbey, RadarOnline.com has learned.
British officials Tuesday Tweeted the big date for the couple, who have been together nearly ten years, as they met while attending Scotland's St. Andrew's University back in 2001.
Westminster Abbey is the location of his mother Princess Di's 1997 funeral; Richard Jenkyns, who authored a book about the iconic British church, told the BBC that weddings there are a recent trend for the royals.
Article continues below advertisement
"The tradition had been for quite a long time that the royals would get married at Windsor or the Chapel Royal at St James's Palace," he said. "Having a royal wedding on such a grand scale was quite an innovation."
Next year marks the 30th anniversary of Prince Charles and Princess Di's legendary 1981 wedding at St Paul's Cathedral, which more than 750 million people watched on TV.
Stay with RadarOnline.com for up-to-the-minute updates on the royal wedding.