VIDEO: David Arquette's Lover - 'I Don't Want Things To Be So... Drama-Filled'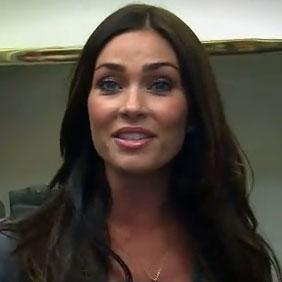 David Arquette's "once, maybe twice" lover Jasmine Waltz dished on her recent experiences in the tabloid spotlight when she launched her "Sinful Shake" at Los Angeles celeb hangout Millions of Milkshakes this week.
Watch the video on RadarOnline.com
The stunning 28-year-old bartender, who Arquette indirectly identified as his lover in the wake of his breakup with Courteney Cox, peeled bananas suggestively for the paparazzi as she soaked up the spotlight Monday.
Article continues below advertisement
"I like these cameras in my face," Waltz said. "Who doesn't? It's attention, and I don't think there's many people out there that say, "I don't want any attention."
"I want to have fun with things, and I don't want things to be so serious and so drama-filled," she continued. "You just have to wake up with a smile on your face and be grateful for anything you have... that's what I do."
Waltz also dished on her Hollywood favorites (Chelsea Handler, Jake Gyllenhaal); her resemblance to Megan Fox ("It's not the worst comparison") and her type of guy (ironically, "goofballs").