PHOTOS: Mariah Carey Still Mum On Pregnancy, But She Looks Swell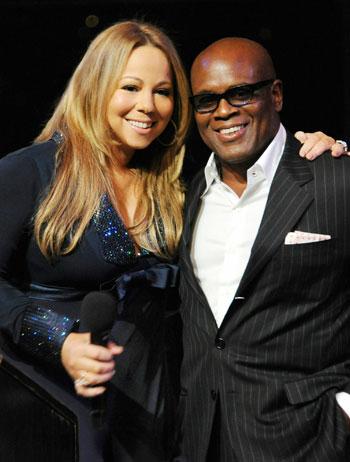 Mariah Carey has a don't ask, don't tell policy when it comes to her pregnancy but these new RadarOnline.com photos tell their own story.
The superstar singer appeared at Lincoln Center on Wednesday and she looked beautiful and big. As in having-a-baby big!
RadarOnline.com exclusively reported earlier that the singer is pregnant with her first child but she's choosing to stay mum on the subject. And so is her husband Nick Cannon.
Article continues below advertisement
"I appreciate everyone's well wishes. But I am very superstitious," Mariah said on August 25, when pregnancy reports first sufaced. "When the time is right, everyone will know."
Apparently the time is not yet right because Mariah is still staying silent on becoming a mom. She was at the launch of "Merry Christmas II You" with LA Reid at the Lincoln Center on Wednesday and didn't say a word about having a baby.
The singer has battled her weight for years but the new photos offer visual proof of what a source told RadarOnline.com: "She's pregnant and she's thrilled."
A couple of months ago, Cannon dodged the pregnancy question by saying: "I've said it before and I'll say it time and time again -- when my wife feels like talking about whatever she wants to talk about, you will hear it directly from her.'"
Privately, however, Nick hasn't been as good at keeping the secret. A RadarOnline.com insider revealed that Nick told close friends about Mariah's pregnancy a couple of months ago. "Nick has been telling friends how excited he is to be a dad," the insider said.
If you're not a close friend of Nick's don't worry. You can see proof of the happy news in our photos!
RELATED STORIES:
VIDEO: Mariah Carey Falls On Stage
Mariah Carey On Pregnancy Rumors: 'Everyone Will Know When Time Is Right'