PHOTOS: Good Taste In Bikinis, Bad Taste In Boys!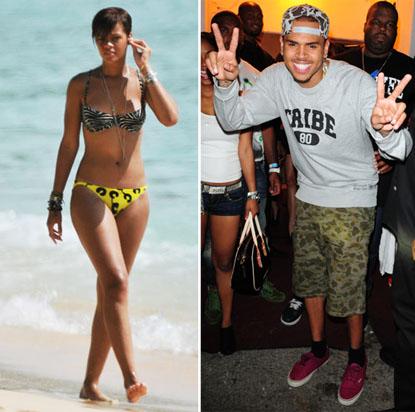 When it comes to showing off their hot bods in bikinis, sexy celebs like Jennifer Aniston, Sandra Bullock and Rihanna know how to sizzle, but as far as their choices in men -- these beach babes totally fizzle!
RadarOnline.com has photos of the sexiest Hollywood bikini babes, who have made the worst choices when it comes to love, as this special photo feature shows.
Jennifer Aniston is a famous Friend with a flawless bod and an infamous list of exes.
Article continues below advertisement
The hard bodied A-lister made perhaps her most flawed choice, when she decided to make music with Jessica Simpson's loose-lipped ex John Mayer.
The extremely private big screen babe didn't put up with John's outspoken antics for very long before kicking him to the curb.
Everyone thought Rihanna and Chris Brown were destined to be the next Jay-Z and Beyonce, so it was a huge shock to find out what was really going on behind closed doors.
The Barbadian bikini beauty has made it clear that she made a mistake with the bad boy, who bruised more than her heart and now plays the field with hunky Dodger Matt Kemp.
Sandra Bullock is one of America's sexiest sweethearts who may know how to dress to impress on the beach, but when it comes time to select her plus one in life, the brunette bombshell doesn't always top the box office.
Everyone told her to stay away from bad boy biker Jesse James, who had a reputation unsuited for clean cut Sandy.
Article continues below advertisement
When the Bombshell dropped (in the form of a stripper named Michelle McGee) Sandra shaped up and filed for divorce.
Britney Spears usually has us humming Oops, She Did It Again when she reveals the identity of her latest love match.
From high school pal Jason Alexander to baby daddy Kevin Federline, it isn't a secret that the pop star makes better choices with her bikinis than she does with her men.
Let's hope her agent beau Jason Trawick is a keeper!
Lindsay Lohan is famous for her extensive collection of bikinis - and exes!
Aaron Carter, Brit bad boy Calum Best and rehab beau Riley Giles are all on her dating roster, but her most damaging relationship wasn't with a boy - it was with DJ Sam Ronson.
Lindsay went over the edge trying to keep up with her DJ gal pal, hanging out at nightclubs to the wee hours of the night and getting into highly publicized lovers spats.