PHOTOS: Freedom - George Michael Out Of Jail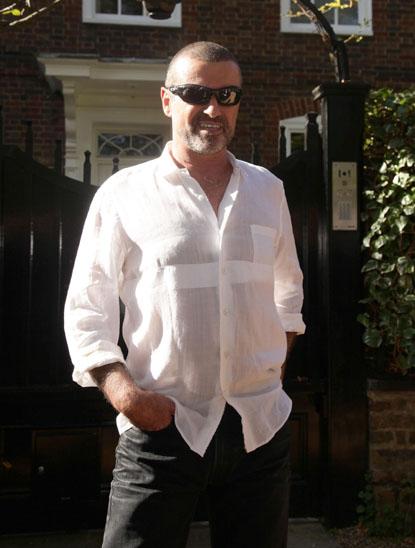 George Michael hass sung about freedom - and now, he's got it.
The Grammy Award winning singer was released from Suffolk, England's Highpoint Prison Monday, RadarOnline.com has learned, after completing half of his eight-week sentence in connection with crashing his Range Rover into a building while high on marijuana on July 4.
In all, the Father Figure singer, who was jailed September 14, served 27 days behind bars. After his release, a driver took him back to his London home in a Range Rover.
Article continues below advertisement
He spoke with the London Evening Standard following his release, and seemed optimistic he won't be embroiled in another such incident.
"I'm coming out here on my own so that you'll realize I just want to start again," he told the paper. "It's a beautiful day ... I just want to say thank you for everybody who has supported me in there, it's quite inspirational.
"By the way, I've just thought of a really good idea for a song," Michael joked. "It's going to be nothing to do with prison."
The 47-year-old singer - who's sold more than 100 million albums as a solo artist - has a well-documented slate of run-ins with the law, and after a litany of drug-related road incidents the past few years, Michael had to surrender his driver's license for a period of five years.
He was arrested in 2007 in the UK in connection with "unfit driving through tiredness and prescription medication," which got him a two-year ban from the road.
Article continues below advertisement