Exclusive
PHOTOS: Deja Vu! Andy Dick Makes His Privates Public Again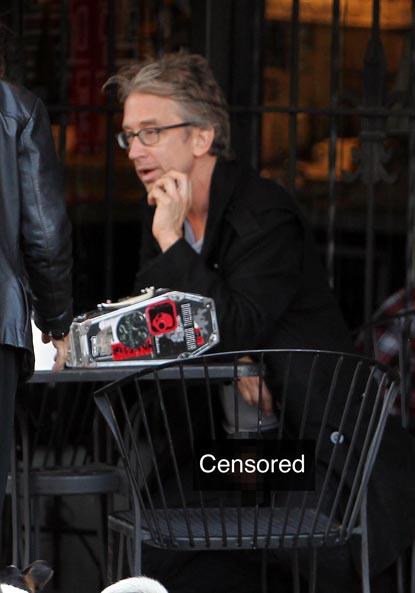 Comedian Andy Dick was the center of attention Monday afternoon at a Los Angeles coffee house, drunkenly flashing his genitals, and RadarOnline.com has learned it was no laughing matter.
"He was really belligerent," an eyewitness who was at Café Audrey in Hollywood at the time of the incident told RadarOnline.com exclusively.
"He was outside yelling at a celebrity tour bus that was going by saying, 'I'm right here, I'm right here!'"
Article continues below advertisement
According to the insider, Dick was sitting with a group of about four people and kissed one of the guys on the lips before whipping out his privates and fleeing the scene.
"He stood up, took out his d*ck and said something like, 'This is me!'" the witness told RadarOnline.com
"After that he staggered out down the street, making quite the commotion once he left.
"It was all really weird and he was so drunk and out of it that I actually felt bad for the guy."
As RadarOnline.com previously reported, this isn't the first time Dick has acted in an inappropriate way by making his privates public.
Dick crashed a Venice, California house party on the 4th of July, visibly intoxicated and flashed fellow party-goers, eventually leading the owner of the house to escort him out.
The actor/comedian was arrested in January for allegedly "unexpectedly and without invitation" grabbing a man's crotch at a West Virginia bar and "repeatedly groping then kissing him."