EXCLUSIVE PHOTO: Andy Dick's 'Crash & Flash' 4th Of July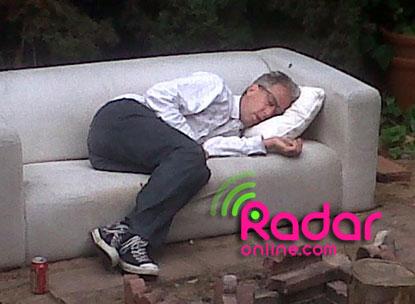 Andy Dick is known for his bizarre and controversial behavior and the 4th of July proved no different.
The actor/comedian crashed a Venice, California house party on Independence Day, visibly intoxicated and eventually flashed fellow party-goers, RadarOnline.com has learned exclusively.
"I was just hanging out with friends at the party and all of a sudden Andy Dick stumbled in," an eyewitness tells RadarOnline.com.
Article continues below advertisement
"He just plopped himself down on the couch and was clearly under the influence. At one point he started grabbing some of the girls at the party inappropriately."
This isn't the first time Dick has been linked to sexual misconduct.
As RadarOnline.com previously reported, he was arrested in January for allegedly "unexpectedly and without invitation" grabbing a man's crotch at a West Virginia bar and "repeatedly groping then kissing him."
Dick was also arrested in 2008 for sexual battery after allegedly pulling down a teenage girls top outside of a Buffalo Wild Wings in Murrieta, California.
"Andy actually exposed himself at one point," the eyewitness continued. "He even tried to tell the people who owned the house to go buy him more beer.
"He was finally asked to leave and had to have his 'handlers' come pick him up. The whole thing was actually very sad."