PHOTOS: Bikinis! Hollywood's Most Ab-Fab Celebs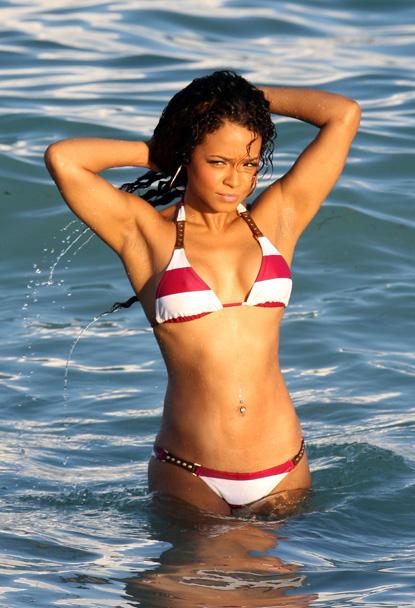 With their six-pack stomachs and washboard abs, these sexy stars aren't afraid to strip down and hit the beach in the skimpiest of swimsuits.
RadarOnline.com has compiled a list of the most Ab-Fab actresses, singers, supermodels and television personalities, who crunch until it burns to get their tummy's looking taut and toned!
Talk show host Kelly Ripa should change her name to Kelly Ripped. Regis' blonde co-host touts one of the most impressive six-packs on television, which is pretty impressive considering she's already given birth to three kids!
Article continues below advertisement
Let's face it - Alessandra Ambrosio and Gisele Bundchen have pretty much the best abs on the planet! The Brazilian babes get paid the big bucks to strip down into nearly nothing and strut their fat-free front sides on the catwalk.
It's a Project Workout for Heidi Klum to maintain her fabulously flat front side. The supermodel and television host has one of the most sought after stomachs on and off the runway, which manages to flatten out almost immediately after she gives birth!
We all know that Shakira's Hips Don't Lie, but neither do her abs! The spicy star has one of the sexiest six packs on the stage.
Hard bodies and hot from her rigorous yoga and pilates workouts, Jennifer Aniston is most definitely an Ab-Fab Friend!
From the sexiest stars in the 90210 zip code to Baywatch babes and Spice Girls, find out who made the AbFab hot list in RadarOnline.com's special feature!
RELATED STORIES: