Kourtney And Kim Kardashian Move To NYC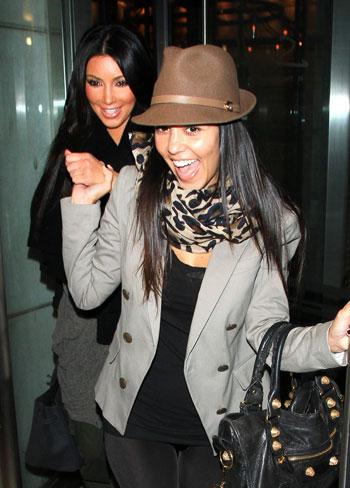 Kim Kardashian is joining sister Kourtney in New York City for their brand new show Kourtney & Kim Take New York! and RadarOnline.com has learned the Kardashian's couldn't be happier about it.
"I can't think of two hotter bitches to be strutting around the streets of Manhattan and I won't be missing a single episode," sister Khloe wrote on her blog Monday morning.
"I'm definitely sad to be missing out on the city fun with my sisters, but I'm a married girl and I couldn't just pick up and move to New York."
Article continues below advertisement
Kim is beyond "excited to spend the next few months in one of her favorite cities spending quality time with Kourt and hanging out with Masey."
"After talking with my family, I decided that I would join Kourtney, Scott and Mason in NYC," Kim wrote on her blog.
Khloe reminisced about her time in Miami with Kourtney and said, "It's Kimmie's turn to have this wonderful experience."
"This was something that helped me and made me stronger and I think it's perfect timing for Kim to do the same. I hope she can take away from this experience what I did and I'm so excited for both of them."